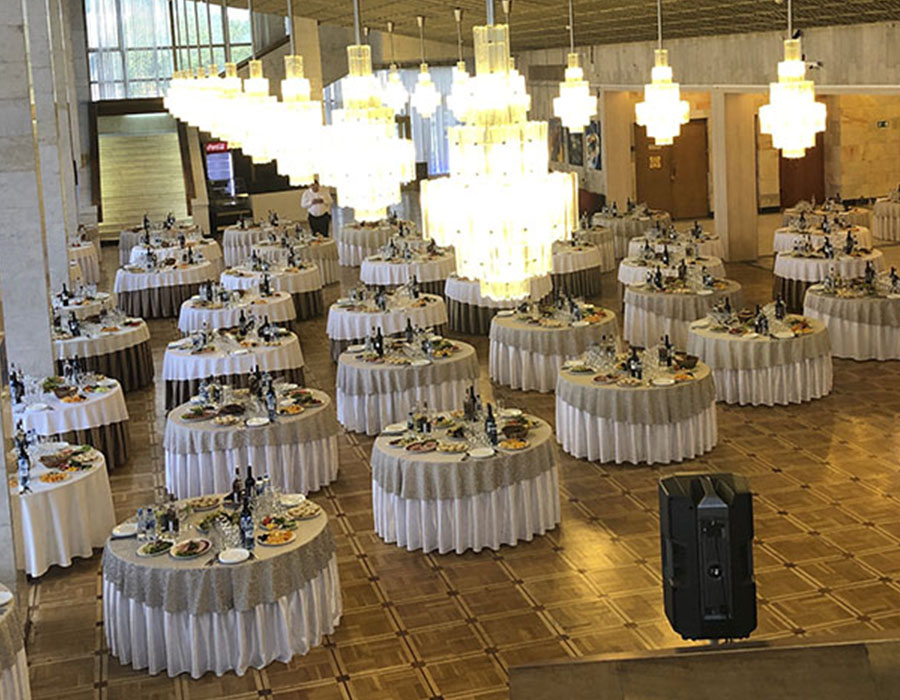 If you have a group of up to 450 people and you prefer a traditional dinner, we can offer a banquet.
However, if you prefer to be more active and like the idea of walking around a big hall with a glass of champagne all evening, then you should choose a buffet. With a buffet you can entertain more guests, up to 700 people.
But if you have some really grand plans and want to invite absolutely everybody, the tables can be arranged along the walls and a buffet for up to 920 people can be organised!
Are you ready to celebrate?